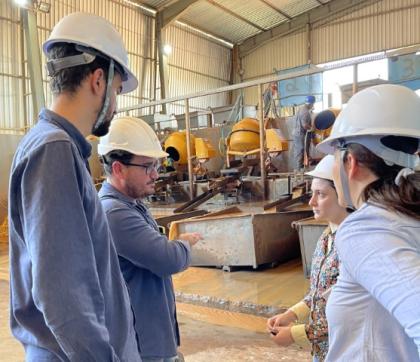 © Image SBGA
Share
19.01.2022
Brazilian – Swiss Better Gold: opening of a supply chain from a new country!
New at Swiss Better Gold
Swiss Better Gold spreads its activities to a new territory, establishing a supply chain from Brazil. 
The focus of the Swiss Better Gold team is to train a network of ASM mines and to provide protocols so that their use of mercury will be gradually reduced and finally eliminated. In the end, the production of theses mines will not only comply with Swiss Better Gold criteria, but also be 100% mercury free.
In December 2021, the Swiss Better Gold team already gave a first training about the correct management of mercury in the amalgamation process and how to develop a mine-specific protocol. The importance of responsible environmental practices and of ensuring human health were also raised. Various improvements for the security of workers and for a safer use of mercury were proposed.
Swiss Better Gold has a wide range of experience in reducing and eliminating mercury in Bolivia, Colombia and Peru and now also Brazil. Watch how it is definitely possible to reduce and eliminate the use of mercury in the gold extraction process on an example of a Bolivia based ASM operation: https://www.youtube.com/watch?v=CpvlaR2qRo0