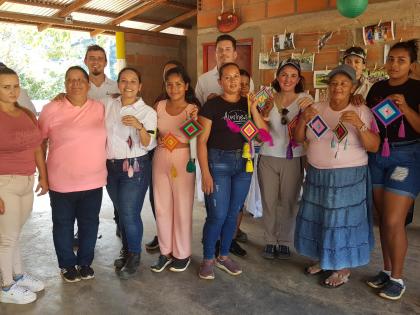 © Swiss Better Gold
Share
A community house for the El Pescado community


Touchstone Mine, Colombia: this newly-built community house provides a space for educational and recreational activities, strengthening community integration in El Pescado.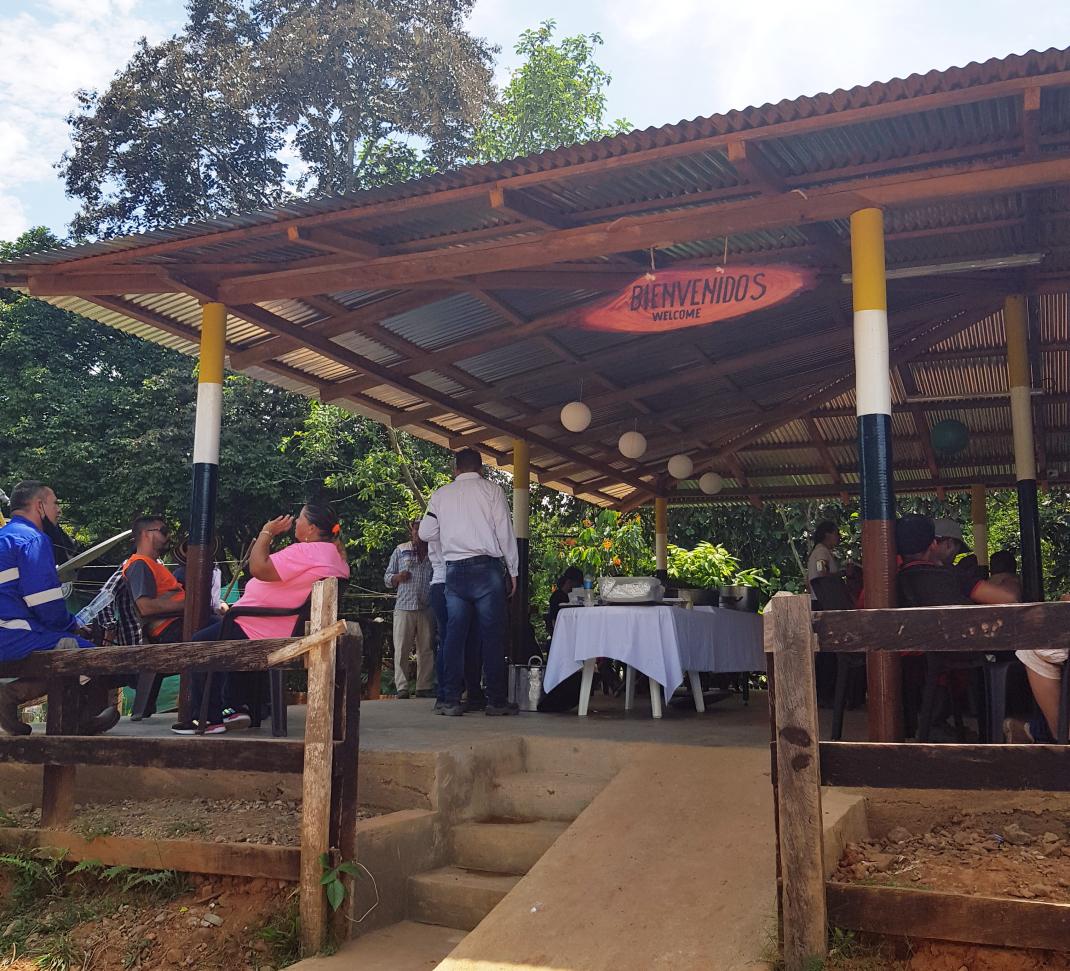 © Swiss Better Gold
Through the Swiss Better Gold Fund, the Touchstone Mine contributes to the sustainable development of the surrounding communities and the region.
The construction of the first community house in the El Pescado village seeks to create a space for the villagers, which has so far been missing. Enabling a place to meet and socialize, the community house enhances the social ties among the people. It also contributes to the community's development through the multiple and diverse activities that will be facilitated through this project, such as the implementation of the educational programme, other capacity-building events or productive projects.
Objectives:
Construct a building of 135m2 with an open room of 108m2 for social gatherings that holds up to 60 people.
Facilitate the storing of products that the community produces in two additional rooms.
Provide sanitary installations (toilets, showers, sinks).
Involve the people of El Pescado in the planning, designing, and building of the community house in order to guarantee the community's appropriation of the space.
Create links with local and regional authorities for further social and training projects that can be held in the community house.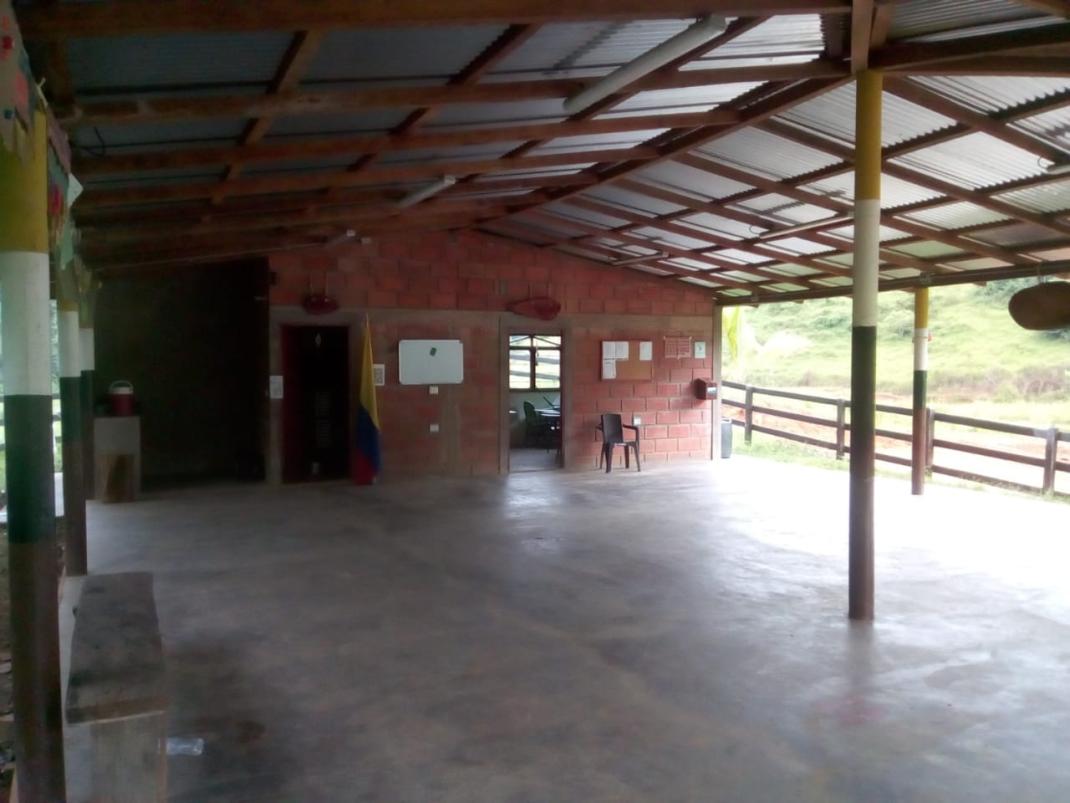 © Swiss Better Gold
Project implementation:
The infrastructure of the house, and a playground outside, were built within three months. The total cost of the project amounts to USD 20,100, with a contribution of USD 10'050 from the SBG Social/Environmental fund.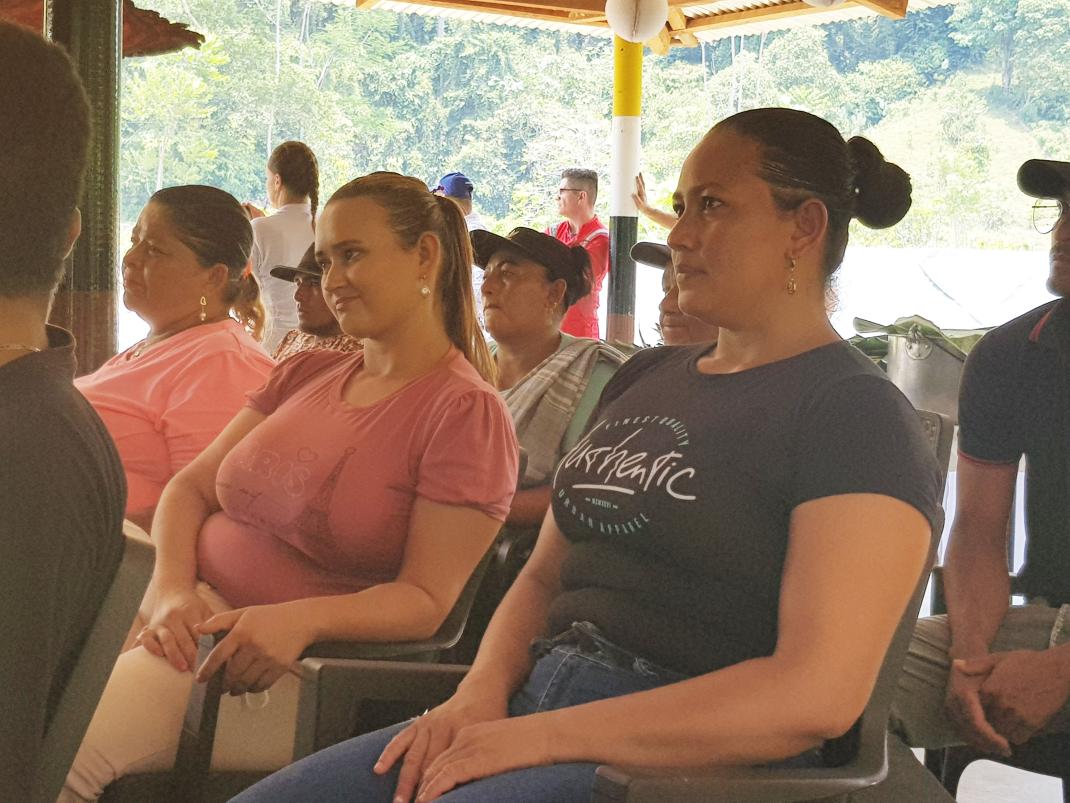 © Swiss Better Gold
Impacts:
Social: strengthen community organisation and social ties.
Social: create a space for recreational activities and health workshops to improve people's well-being.
Social: provide a location for the implementation of the educational project to reduce illiteracy rates in the area and contribute to closing social gaps for people coming from rural areas, such as the El Pescado community.
Economic: provide a space for the planning and implementation of productive projects to broaden the community's economic activities.
Read more about the projects at the Touchstone mine and in the El Pescado community: