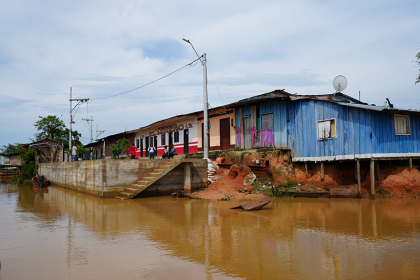 © Swiss Better Gold
Share
Construction of a Community Port in Colombia


Bijagual, Colombia: Contribution to a new community port to improve the economic activities, the mobility, and the overall quality of life of the community.
In Bijagual, water ways are fundamental for social and economic activities. Projects like the Community Port, improve the community's infrastructure, contribute to developing the region, and benefit approximately 1,500 residents.
The construction of a community port in Bijagual addresses the inadequate infrastructure and low development indexes in the region. The project has been implemented by Suministros Agromineros S.A.S., through Mineros S.A., and the Swiss Better Gold Association. With a focus on formalisation, Mineros S.A. works with small- and medium-scale mining operations (dredges) on their concession, a successful example of collaboration between large-scale and small-scale mining in order to develop sustainable initiatives to create positive impact. The Swiss Better Gold premium generated by the dredges contributes to social and environmental projects in the areas where these dredges operate.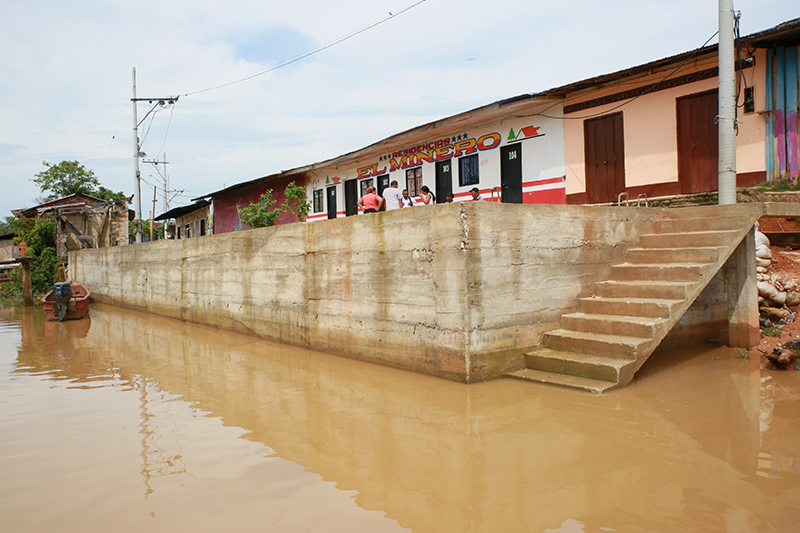 © Swiss Better Gold
Objectives:
Facilitate internal mobility.
Enhance the commercialisation of agricultural products in Bijagual and with neighbouring communities.
Project:
Construction of the Community Port, that was progressively eroding during the last 20 years.
Project Implementation:
The total project cost is USD 38,148, with the Swiss Better Gold Fund contribution amounting to USD 19,037 from the Social/Environmental Fund.
The Bijagual community actively participated in the planning and construction of the infrastructure and is also involved in its maintenance. This will help to ensure a sense of ownership and careful handling of the port.
Date of project completion:
The construction of the community port was finished in June 2023.
Impacts:
Social: Improved quality of life and well-being for the community of Bijagual, as well as strengthened social connections and community cohesion.
Economic: Enhanced local economy through increased agricultural product commercialization and facilitated trade and exchange with neighboring communities.
Economic: The project generated employment opportunities during the construction works.
Environmental: Sustainable use of natural resources and increased environmental awareness among community members.
(Last update August 2023)