© Swiss Better Gold
Share
Improving Cyanide Management in La Providencia, Colombia

La Providencia, Colombia: Ensuring the safety of the employees and reducing negative impacts on the environment through a better cyanide management, which complies with international standards.
La Providencia mine is located in Colombia, in the eastern mountain range close to Bucaramanga. The mine is a partner of the Swiss Better Gold Initiative since 2020. The mine currently has 52 employees.
La Providencia has used cyanidation to recover gold since 1981 and has progressively improved its operational practices, including the elimination of the use of mercury in 2009. The intervention of the Swiss Better Gold team has identified that further improvements in the mine's cyanide management were needed, to meet the requirements of the International Cyanide Management Code (ICMI) – recognised as the highest standard in terms of cyanide management.
Cyanide is potentially lethal and needs to be safely stored, in a cool and dry place, and alone, with no risk of interacting with other substances. Thus, in La Providencia, it was important to separate the laboratory from the cyanide storage area.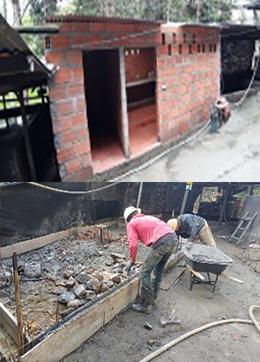 © Swiss Better Gold
Project:
Remodelling and improvement of the cyanide storage facilities
Relocation of the cyanide laboratory to a safer place
Installation of elements for a safer use of cyanide, e.g. signage
Acquisition of personal protective equipment
A similar project was successfully implemented in Trompetero (Colombia) also with the support of technical assistance funds of the Swiss Better Gold.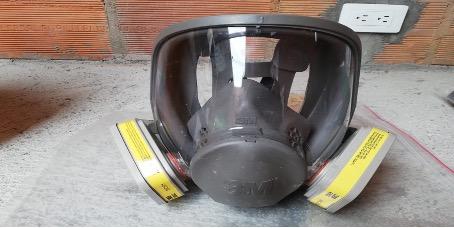 © Swiss Better Gold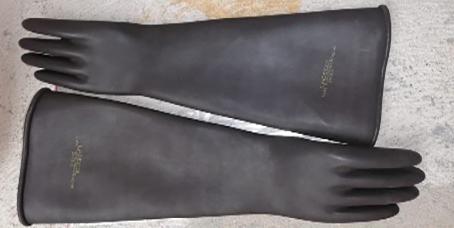 © Swiss Better Gold
Objectives:
To ensure the safety and health of employees and reduce negative impacts on the environment.
To comply with the standards of the International Cyanide Management Code (ICMI).
To advance with the Swiss Better Gold continuous improvement plan in order to be accredited as a Swiss Better Gold producer.
Project Implementation:
The Swiss Better Gold contribution for this project amounts to USD 1'674 from the Technical Assistance Fund.
Once all facilities and equipment's acquired and installed, the mine ensures the implementation, maintenance and operating costs.
Impacts:
Social: the health and safety of the workers is improved, thanks to a proper management and handling of cyanide, appropriate facilities and personal protective equipment.
Environmental: the storage of cyanide in adequate facilities avoids any evaporation or any reaction with other substances and reduces the negative impacts on the environment.