© Swiss Better Gold
Share
Providing access to education to improve literacy and local economy





Touchstone Mine, Colombia: implementing the first educational programme directed towards children, teenagers and adults in the El Pescado community and miners, a long-term project to assure the access to education in the community.
In Colombia, access to the educational system is difficult for people living in rural areas. The village of El Pescado, where the families rely on the Touchstone mine, does not have any educational facilities on its own and the nearest school is at approx. 1.5 hour horse ride away. Thus, most of the children, teenagers and adults have been deprived of proper education. Furthermore, the illiteracy rate in the region is substantially high. Thus, people of the community have reduced chances to integrate into the national school system or to access skilled jobs.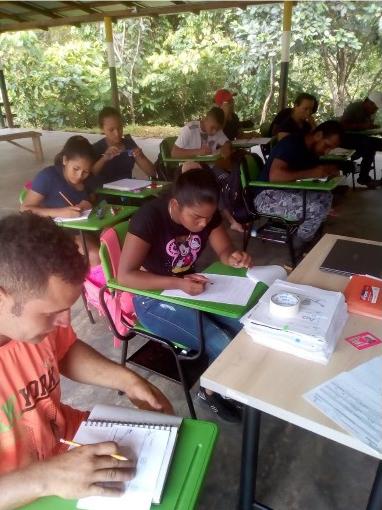 © Swiss Better Gold
Objectives:
This educational project supported by Swiss Better Gold is developed to be as a long-term programme – with a first implementation phase of 2 years. The project aims at:
Qualifying the region's labour force reducing illiteracy in the El Pescado community
Allowing children to integrate into the national school system
Supporting adults who wish to take up their studies again and graduate
Developing arts and crafts validated through technical certification
Developing the production of artisanal items in the village
Promoting economic development and the reduction of informal and illegal activities as a means of growing & diversifying professional skills of community members.
Programme in 3 phases:
Phase 1: Develop an Integral Educational Plan that guarantees access to education including basic primary, secondary and baccalaureate validation programmes for children, teenagers and adults of the El Pescado community as well as for miners employed at the mining operation. The programme focuses on basic classes, such as languages and mathematics, but also includes complementing subjects, such as fostering IT-skills, or human rights education. For this, an agreement with a school, the "Colegio Latino", which has national authority for issuing graduation certificates, was established. A training and schooling room was constructed at the Touchstone mine, with computer equipment.
Phase 2: Implement a training and accompaniment programme to develop productive projects, resulting in the creation of producer families of the inhabitants of the Vereda El Pescado. The programme will support community members who would like to start businesses but need specific additional knowledge or skills to.
Phase 3: Develop the "Rural Women's programme" to strengthen women's participation in local projects and initiatives and women's organisational capacities.
Project implementation:
The educational programme started in July 2022, already benefitting 6 children (between 5 and 9 yo) and 22 young people and adults (between 14 and 71 yo).
The training and accompaniment programme to develop productive projects and the "Rural Women's programme" will be implemented in a second phase, within 2 years.
The project is eventually aimed at involving the whole community: 15 children and teenagers between 5 and 17 years old, 90 adults between 18 and 70 years old.
Total cost of USD 297,935, with a Swiss Better Gold contribution of USD 149,000 from the Social/Environmental fund.
© Swiss Better Gold
Impacts:
Social and economical: Generating greater opportunities to access skilled jobs and integrate into the national school system
Social: Reducing illiteracy and existing inequalities, guaranteeing the right to education
Economical: Promoting the development of the region through the fostering of productive initiatives and the strengthening of women's participation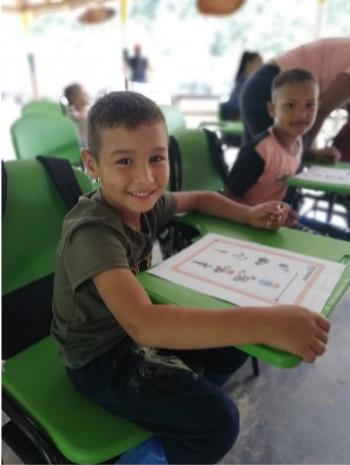 © Swiss Better Gold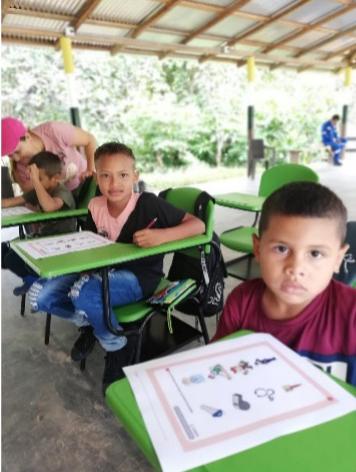 © Swiss Better Gold
Read more about the projects in the Touchstone mine and the El Pescado community: