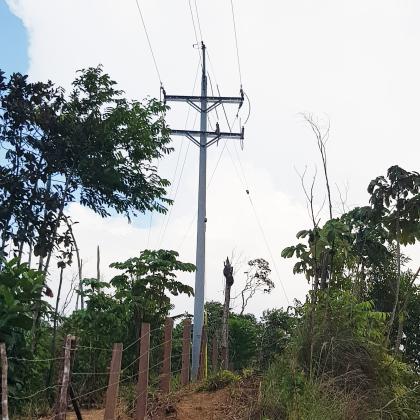 © Swiss Better Gold
Share
Reducing CO2 emissions by improving electrical lines


Technical improvements at the Touchstone Mine, Colombia: guarantee a 24/7 access to electricity for the mining operation and reduce carbon emissions generated by a diesel generator which will become obsolete. Surrounding communities also benefit from the fact that Touchstone will train and employ local people to conduct maintenance work along the electricity line.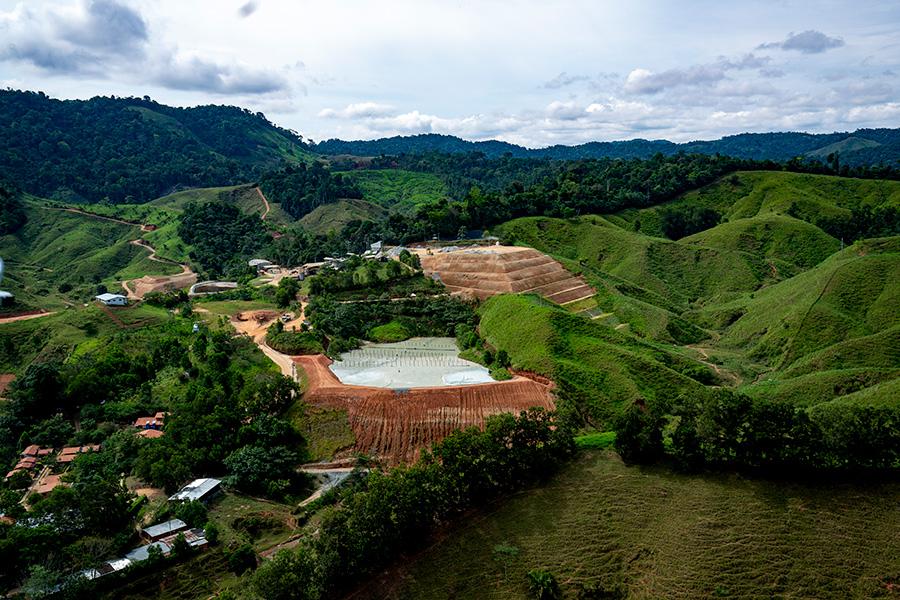 © Breitling
The Touchstone mine, located in Segovia (Antioquia) in Colombia, is a Swiss Better Gold supplier since 2019 and is fully committed to keep improving its social and environmental footprint.
Segovia has a very humid and hot climate, which results not only in flamboyant and fast growing vegetation but also causes strong lightning bolts, wind and landslides. These weather phenomena result in regular disruptions in the mine's electricity lines and, thus, supply. The frequent power cuts have led to higher carbon emissions, since, when they occur, the mine relies on a diesel generator that emits 2.5 times more CO2 than using the electricity lines.
Project:
Make the electrical network more reliable and stable
Change the power system layout of the Loma del Negro Villa sector which includes the relocation of 6 poles of the power line
Prune the trees along the new electricity line so that they don't cause power cuts anymore
Sustain the roads along the power line to facilitate system maintenance
Acquire equipment and tools for the correct maintenance of the power line
Train and contract community members in maintenance work needed to guarantee the constant functioning of the lines, such as cutting the trees and clearing up the vegetation near the electrical lines on a three-month basis
Objectives:
Reduce carbon emissions by reducing the dependence on a diesel generator
Provide a stable access to electricity for the mine
Project implementation:
Total cost of USD 46,600.-, with a Swiss Better Gold contribution of USD 24,500.- from discretionary contributions by Breitling.
Impacts:
Environmental: reduction of CO2 emissions
Social: capacity-building workshops for local community members in order to reach certification in electricity line maintenance
Social: job creation by contracting people from the community for the maintenance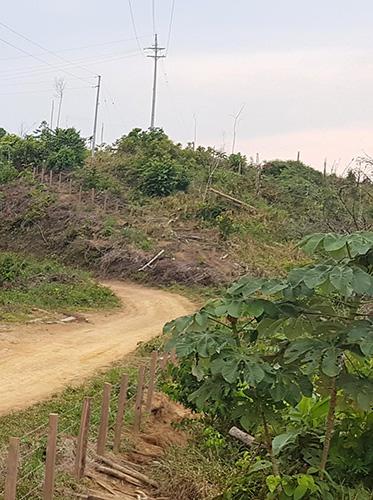 © Swiss Better Gold
Follow up by the mine:
Touchstone commits to be responsible for the preventive and locative maintenance of the electricity lines and guarantee the correct functioning of all equipment. It will also train its workers thoroughly so that they know how to handle the tools and maintain the electrical network.
Read more about the projects at the Touchstone mine and in the El Pescado community: